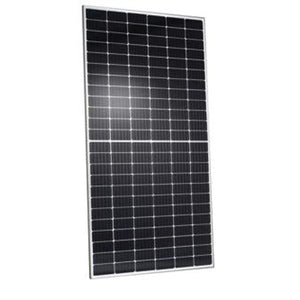 400 Watt
LOW ELECTRICITY GENERATION COSTS
Higher yield per surface area, lower BOS costs, higher power classes, and an efficiency rate of up to 20.1 %. 
INNOVATIVE ALL-WEATHER TECHNOLOGY
Optimal yields, whatever the weather with excellent low-light and temperature behaviour. 
ENDURING HIGH PERFORMANCE
Long-term yield security with Anti LID Technology, Anti PID Technology1, Hot-Spot Protect and Traceable Quality Tra.Q™. 
EXTREME WEATHER RATING
High-tech aluminum alloy frame, tested to the extreme in Australia for Australian Conditions at James Cook University Cyclone Testing Station. 
A RELIABLE INVESTMENT
Inclusive 12-year product warranty and 25-year linear performance warranty2. 
STATE OF THE ART MODULE TECHNOLOGY
Q.ANTUM DUO combines cutting edge cell separation and innovative wiring with Q.ANTUM Technology. 
APT test conditions according to IEC/TS 62804-1:2015, method B (−1500 V, 168 h)